Magento developer and E-commerce Development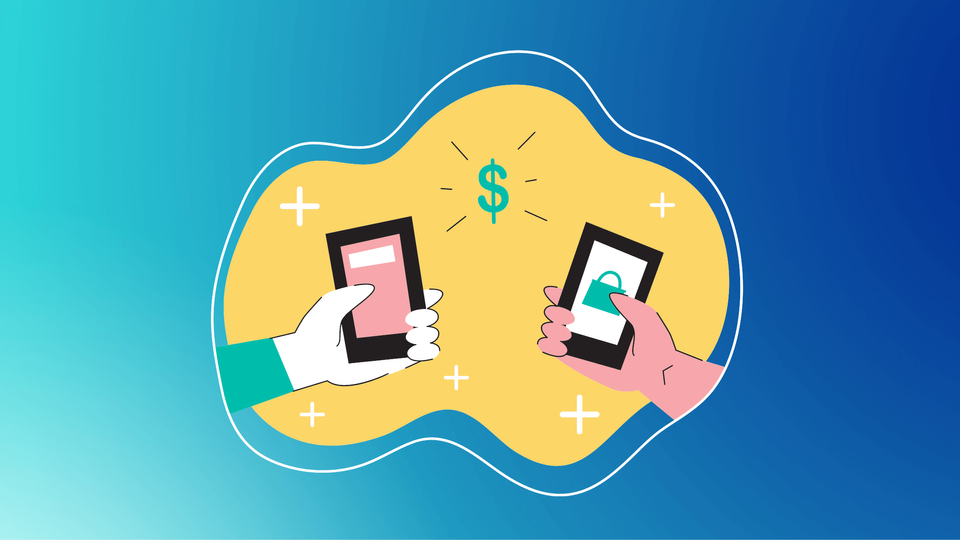 The success of a functional, good looking e-commerce website often results from a good mix of e-commerce technology and website development. As a magento developer, on top of our list of e-commerce tools is Magento.
Here, we talk about the emerging e-commerce industry and listed some of our favorite aspects of leveraging Magento when building an exceptional online shopping experience.
Five Interesting Facts about Magento
Did you know…
The term "Magento" is quite popular on Google, with more searches than the term "eCommerce."
Magento allows users to manage multi stores from one dashboard. As a result, consumers are relieved of the necessity to manage many domains for a diverse range of products. It also aids in product differentiation based on geography, language, and currency, making it easier to communicate with audiences.
Magento has over 500,000 downloads in less than a year since its launch.
It allows users to create their own sub-themes, add company logos, and alter pages according to their needs, in addition to the basic themes.
During its development phase in 2007, the platform was first names ad Bento but with some legality issues, Bento became Magento.
Growing success of webshops and an e-commerce website
Today's society is built around convenience and the internet. Everything should be as quick as possible, as easy as possible. People are always online: at their computer in the office, on their phones in public transport, or at home with their tablet on the couch.
One of the effects can be seen in retail, which is moving from the traditional brick and mortar shops to e-commerce. The same progress is visible in B2B and wholesale. It is no surprise that businesses specialised in e-commerce see their revenue grow year after year. Look at the success of leading e-commerce sites like Amazon and eBay.
Nowadays, many retailers, wholesalers, and even manufacturers choose to have their own online presence through an e-commerce store in order to be competitive.
It is no wonder that the current market entails a high demand for e-commerce development, resulting in many different solutions with a high variety of availability, pricing, and quality. Especially for people who are not familiar with the terms and options available at their disposal, this can be very confusing.
In order to choose a solution,  it is important to look at the requirements. Some businesses only require a simple store with a 25-product catalog. Others need a 10,000-product catalog with configurable products that synchronise their stock and prices with an ERP-software in multiple languages.
Depending on the requirements, one solution might be the better choice for your company compared to others. Some solutions are more versatile than others. One of the most deployed and versatile solutions is Magento, which is a perfect choice for almost every scenario.
Why Magento is the Best eCommerce Tool?
Magneto is well-known for combining the customer's digital and physical experiences, and it may also be used to create Cloud-based multi-channel solutions. These solutions are commonly used to manage technologies, retail workers, and in-store operations, among other things.
Regardless of the type of business you intend to run, custom Magento theme and module development provides you with a cost-effective e-commerce website. Magneto is a promising, full-featured website construction tool that is now used by a large number of people all around the world.
Magento is an open-source platform built on the MVC (Model View Controller) architecture that supports OOP (Object Oriented Programming) to meet all of your eCommerce website's demands.
It's a developer-friendly platform with a great user interface, expert programming, and easy-to-use eCommerce website development tools. As a result, even if you don't know much about Magento programming, you can develop a magento site easily.
You don't need high-level programming skills to use Magento. You also won't have to learn any new programming languages. Magento handles all of your e-commerce issues fast and effectively.
Magento developer
Magento is a highly customizable and versatile open source e-commerce CMS (content management system). It is also the most deployed standalone e-commerce platform available.
Although Magento is a ready-to-use platform, for most uses, it requires customization by a Magento developer. Most users like to have a custom design and use third-party payment providers such as Paypal and Ideal. Because of its modular design and high popularity, many extensions are available. This is a big advantage since many custom functionalities don't need to be custom-developed anymore, and developers tend to find solutions quicker if they get stuck in their work. This saves both time and money in the process.
Due to its versatility, Magento offers lots of interesting opportunities for a wide variety of applications.
Retail, wholesale, and dual-channel marketing
Magento offers options to set up different stores, prices, and tier-prices for each customer or group. You can set different prices for a single product. A product with a base price of $10 can be sold for $8 to resellers or $9 to consumers when they order 5+ items. Other options include discounts of 10% to all products for resellers, or just setting a discount of 10% on all electronics. Any combination is possible and Magento offers all the tools for using a single store to sell through multiple channels.
ERP & CRM software connections & synchronization
If you are currently using ERP software to manage your product prices, stock, and orders, you might be wondering how to combine this with your e-commerce store. The good news is you don't have to worry about that. Magento can trigger your ERP software if an order is placed. When you update prices in your ERP software, they can automatically be updated in your Magento store. When a new customer registers in your Magento store, it can be automatically added to your CRM software. The possibilities are endless.
Supplier connectors and drop-shipping
Many suppliers nowadays offer downloadable pricelists. Especially for drop shippers with a large product catalog, it can be harsh to update prices and stock by hand. One of Global BrainForce's specialties is writing customized middleware to update stock and prices based on your supplier's price lists. The software will download and compare pricelists and stocks, add a fixed and/or dynamic margin to the price, and update Magento accordingly. This way your prices and stock information will always be up to date.
Product import automation and rich product data
For stores with many products, it can be a lot of work to add all the products to Magento by hand. Global BrainForce can offer product import automation. This will take all the products provided from a simple list and add them to the store. This list can even be a supplier price list. In order to provide rich content for your product catalog, you can use content providers such as Icecat and CNET. Global BrainForce will implement custom-built software. This software matches article numbers with content data providers in order to automatically import products with all their properties and images into your Magento store so it is ready to use.
Global BrainForce Magento developer
Do you want to know more about how Global BrainForce can support you with your Magento and e-commerce development or with a dedicated magento developer? Contact us and we'll reach out to you to get the conversation going.