Best Countries to Outsource Software Development: Top Offshoring Destinations in Asia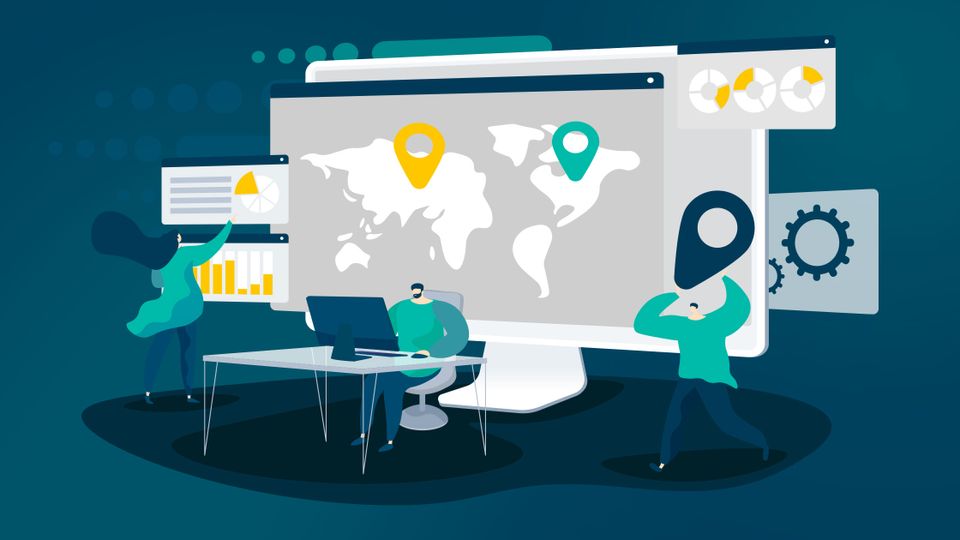 With the rising trend of outsourcing, it most becomes the go-to solutions of most companies in need of software development project. Driven by its cost-effective benefits, many entrepreneurs are riding the outsourcing wave. This upheaval is good for startups who want to convert their ideas into outstanding products!
And with that, we're going to look into the major destinations that are emerging as the best countries to outsource software development services by continent.
Philippines
The Philippines is one of the best outsourcing destinations in Asia for software development mainly because of its costs, in-depth software knowledge, language, and competitiveness. Software development in the Philippines has become one of the more established sub-sectors of the country's information technologies industry, according to the Philippines IT market study.
Services costs: According to Clutch, the average hourly of software developers in the Philippines range around $25-49 per hour. On Upwork, average hourly rates vary from $15 to $35 per hour.
Popular tech skills: PHP, .NET, Ruby on Rails, Javascript
Time zone: GMT+8
Contact Global BrainForce for more information!
India
India is considered as one of the most known countries for outsourcing software development in the world due to its cost-effectiveness and app development initiatives, both native and hybrid. Moreover, the Indian software market is 4 times cheaper than, for example, North America's or the UK.
Services costs: Clutch estimates that Indian hourly prices are around $25. The hourly prices for Indian web development on Upwork are typically $10-15 per hour.
Popular tech skills: C++, Python, Java
Time zone: GMT+5.5
China
China are in the top fastest growing software companies in the world. They invested on the development, education and training of its citizens to be experts in the IT field. China's IT talent pool is vast and consists of software developer professionals with excellent skill sets that can only cost you between $20-$50/hour.
Services costs: On average, software developer in China ranges from $20 to $50 per hour.
Popular tech skills: Algorithm and Functional Development, Python
Time zone: GMT+8
Thailand
When one country puts so much effort on IT education and development in their schools and universities, how can you expect anything less than hundreds of IT experts to come out of it every year?
Add to that fact the programmers and developers in Thailand generally excels at mobile development, IT consulting, and software and testing services and more, and that the average pay for software developer can cost you anywhere from $10-$50 per hour compared to US and European countries, no wonder why Thailand ranks so high in offshore development outsourcing.
Services costs: Software programmers in Thailand charge up to $50 per hour
Popular tech skills: Java
Time zone: GMT+7
Singapore
According to the Global Talent Competitiveness Index, Singapore is ranked second in the world in terms of global competitiveness (GTCI). This demonstrates that Singapore has some of the world's hardworking software developers, who have contributed significantly to the country's success.
Services costs: The average hourly rates in Singapore ranges around $20-$55 per hour
Popular tech skills: Python, Java
Time zone: GMT+8
Vietnam
Vietnam is known for providing high-quality services. It is, nevertheless, well-known for the low prices at which these services are provided. Clients can save a lot when they outsource to the country's professionals because labor expenses are 90% less than they are in the United State.
Another factor that makes Vietnam one of the finest country for offshoring is that it offers a wide range of software development professionals. The Vietnamese government understands the value of education and training, which means that locals are well-educated and have a good chance of being hired for positions abroad.
Despite its progress, the IT industry in the United Vietnam is still in its infancy compared to that of other countries. As a result, there are instances when there are issues with the supply and demand for IT specialists. Communication might sometimes be a problem and can be a weak spot when hiring software developers in this country.
Services costs: A decent developer from Vietnam can cost you anywhere from $15-40 per hour
Popular tech skills: C++, Java, Lisp, Prolog, Python and R
Time zone: GMT+7
Taiwan
Taiwan is home to the most skilled software developers in the world with great expertise in functional programming and data structures. The Taiwanese government has also made significant investments in STEM education and IT infrastructure in order to achieve their aim of becoming "Asia's Silicon Valley." It has also worked hard to improve its innovation and technology, allowing it to become one of the world's most technologically sophisticated countries.
Since Taiwan is non-English speaking country, communication barriers could become a major issue if you outsource to this country. They're currently considering making English one of their official national languages to solve this problem.
Services costs: A professional software engineer hourly rates range from $20-$40
Technical skills: Python
Time zone: GMT+8
Contact us and we can help you!